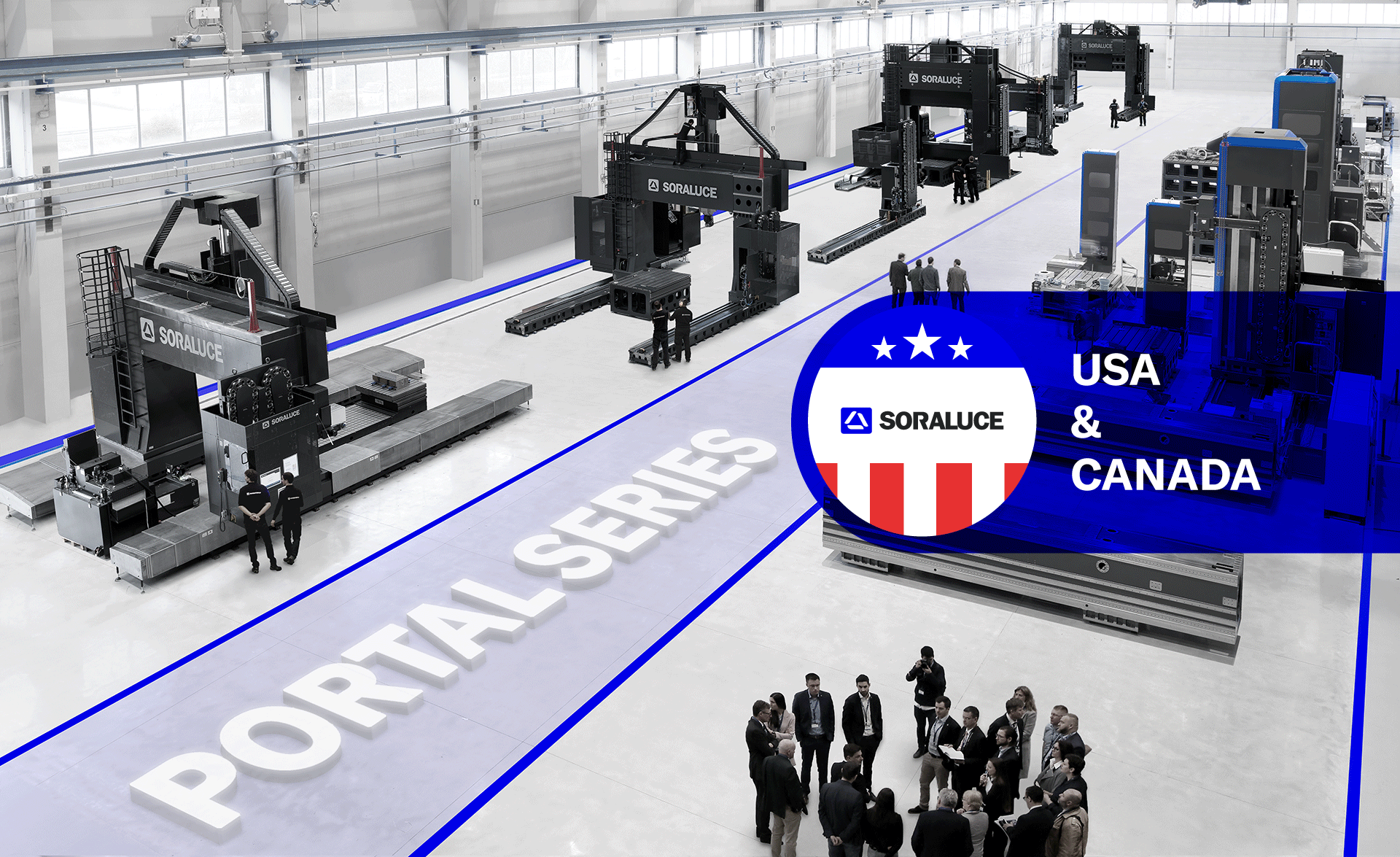 Live, from the Soraluce Portal Factory, the most comprehensive and advanced manufacturing center for large-scale, high power bridge mills, we invite you to participate in the exclusive online technical event on the Soraluce range of Portal and Gantry Milling Machines.
Soraluce Portal Machines allows productivity to be taken to the next level, providing best stock removal rate in roughing, best in class precision in finishing and multitasking capability: milling, turning and grinding.
Participate in the next online technical event SORALUCE BRIDGE MILLS SERIES and discover the benefits of new solutions and technologies related to the series of SORALUCE bridge and gantry machines.
· Discover the wide variety of configurations available: mobile table, gantry type, multitasking, fixed or mobile cross beam, and a whole range of heads and other options.
· Be amazed by Soraluce smart technology: boost your productivity to maximum levels and optimize precision parameters.
· Explore our experiences through our success stories.
· Share your questions and comments in Live Chat.